MANUFACTURERS – PRODUCTS – IMPORTS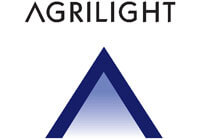 Lights from Agrilight in the Netherlands
Different types of light equipment specially designed for Agriculture livestock buildings such as Cattle, Poultry, Horses, Sheep and Pigs where high requirements are made regarding lights and related equipment. We offer free lighting plan for our customers and our pride is to follow up with the complete installation in order to ensure correct functions and that the customer is fully aware of the operation and its possibilities..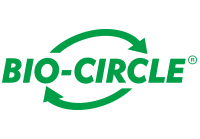 Cleaning products from Bio-Circle in Germany
A wide range of cleaning products for manual and automatic cleaning, welding cleaning and protect and lubricate.
For welding cleaning it is our pride to introduce the Surfox weld seam cleaning system, a high effective method for the removal of tarnishing after stainless steel welding (TIG point welding and pulsed MIG) without altering the base material surface. It also promotes the formation of a uniform resistant passive chromium oxide layer for protecting the stainless steel from further corrosion.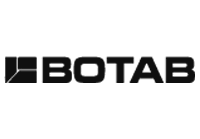 Botab Sweden
Different types of bridge cranes and electric winches for all major applications. Botab is a manufacturer that has a long successful experience in manufacturing lifting equipment.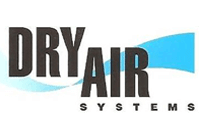 Air filters from Dry Air Systems USA
Manufacturer of air filters were dry air is required such as for Plasma machines as well as different air controlled machinery.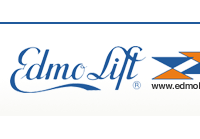 Lift from Edmo in Sweden
Edmo Lift is one of the largest European manufacturers and suppliers of scissor lift tables and pallet handling products.Anywere lifting is done in office, factories, hospital, warehouse, market, garage, school etc. Edmo Lift can do the heavy work and take the strain of people. A very wide production line with lifting capacity from 200-10000 kg.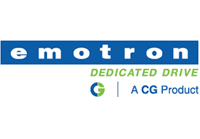 Frequency inverters,Soft starters,Shaft power monitors and Heat exchanger drives from Emotron in Sweden.
A highly respected manufacturer on frequency inverters, soft starters, shaft power monitors and heat exchangers. Emotron has also specialized in manufacturing of crane operation systems.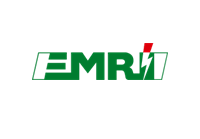 Automatic voltage regulators etc. from Emri in the Netherlands
One of the leading manufacturer of automatic voltage regulators. Emri is also in the frontline of motor and generator repair. We stock most common regulators from Emri and we´re proud to represent them here in Iceland.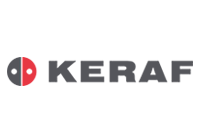 Electrical equipment from Keraf in the Netherlands
It is our pride to offer the wide product range from Keraf such as rubber plugs and connectors, CEE plugs and connectors from 16-125A, cable reels with 2,5mm2 cable in 25 and 40m, and outdoor floodlights LED in sizes 15-350W.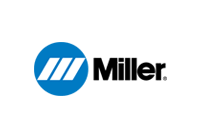 Miller welding equipment
Rafeining ehf is an authorized sales representative for Miller spare and consumable parts in Iceland.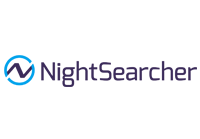 Electrical equipment from NightSearcher in UK.
In spring of 2018 Rafeining ehf became an authorized distributor in Iceland for NightSearcher products. We´re very proud to be able to offer their wide product range such as LED high quality searchlights, hand-lamps, floodlights, flashlights, headtorches and lighting for hazardous locations. NightSearcher is registered to ISO9001:2000 standards and have products listed with NATO stock codes.
In beginning of 2019 we´ll also offer the Hi-Star 150W and 200W high bay lamps.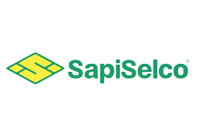 Cable ties, nylon expansions etc. from Sapi Selco Italy
Sapi Selco was established in 1950 and is today a leading cable ties company as well as many other products. All their cable ties fulfill the demands of the most varied sectors including the naval, aeronautical and automotive industries. The combination of characteristics of this material and their know-how resulting from over 68years of experience in the sector gives life to their products designed to withstand extreme environmental conditions such as sunlight, water, fire and above all time.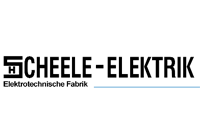 Electric equipment from Scheele Elektrik in Germany
Distributor rubber boxes made from soft but very strong rubber material. Boxes are made according to customers request anywhere from 42-400V both floor standing as well as wall mounted.
Also we offer 24V lights from rubber material that are very suitable for example tanks. Those lights are waterproof products and have a 24V lightbulb and can also be offered with an LED lightbulb.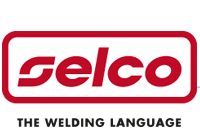 Welding equipment from Selco Italy
Rafeining ehf is an authorized sales representative in Iceland for Selco spare parts and consumables.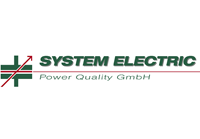 Power factor correction systems from System Electric Germany
Rafeining ehf has for a number of years been a distributor in Iceland for System Electric in Germany.
System Electric was established in 1975 has become an internationally acknowledged solution and system provider for power factor correction systems (PFC) and voltage quality improvement over the years.
Over the years we´ve had a number of customers here in Iceland investing in the PFC systems. This has both been for fishing vessels as well as in factories and in all cases has the product proofed itself to be a high quality product with excellent functionality. We look forward to our co-operation in the coming years with System Electric .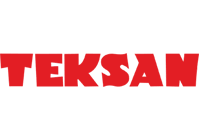 Generator sets from Teksan in Turkey
Teksan offers a large number of generator sets up to 3550KVA. Customers can choose from different types such as Perkings, Mitsubishi, Cummings or Volvo. The generator sets can be delivered with or without canopy depending on customer´s request.